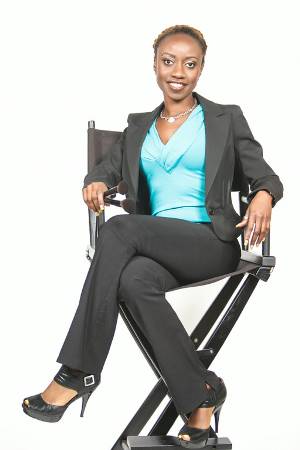 Creativity, class and attention to detail, are some of the first things that come to mind when you come across one of the fine works that Lacy Campbell Artistry provides.
It was 2002 when Lacy Campbell moved to Florida with big dreams of making her passion for the art of nails be known to everyone in her immediate surrounding. Upon her arrival from Jamaica, she knew exactly what her plan was and with no excuses it was set into action. One year later she began working at a traditional hair and nails salon in Pembroke Pines.
In 2005 she decided it was time to become independent within the salon and started renting a booth which lasted for the next seven years. By 2012, being in demand and having the desire to further evolve, the opportunity was presented with the opening of Salonz Beauty & Spa Suites.
Two hardworking years later, Lacy Campbell Artistry was well on the way to growing the way Lacy had always envisioned it. Providing services such as Make Up (special FX, bridal, special events), Eyelash Extensions, Natural Nail care (manicures, pedicures) and Artificial nail extensions. Additionally, she introduced her all natural Sugar Scrubs by first incorporating them into her salon services and In 2015, Lacy Campbell Artistry line of natural Sugar Scrubs and Body Oils was launched as a product for at home use.
Being one of the top-rated nail technicians in Pembroke Pines by Yelp (5.0 stars) and google (4.7 Stars) strong social media reviews and a growing clientele most of which comes from referrals; It is clear to see that Lacy Campbell Artistry is very serious about customer service.
When asked how do you maintain such a loyal clientele, but most importantly how have you kept clients coming to you for over 11 years? Her response was: It is simple; I care about my client's nails. For me it is more about quality over quantity, and when we sit and I listen to their individual stories we build a relationship and talk about ways to continuously take care of their nails. Using the best products on the market and keeping up with the latest trends on the market I ensure 100% satisfaction.
2016 has been a year of continuous growth for LCA, with many upcoming projects and more services to be added to the already extensive list she provides; it is safe to say that there is a lot more to be expected from this fabulous entrepreneur.